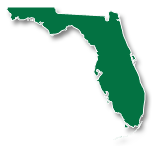 OnlineDrugClass.com is the leading provider of comprehensive online drug classes in the state of Florida. We offer Drug Abuse Classes and Alcohol Awareness Classes in 8-Hour, 12-Hour, 16-Hour, and 24-Hour increments to satisfy business, legal and personal requirements.
These 100% online courses enable users to complete their drug or alcohol awareness class requirements without stepping foot in a classroom. Course materials are accessible from any computer, tablet or mobile device with an internet connection, so it's easy to self pace and complete the course in less time.
Top experts in online education designed these Drug Classes to be highly informative, yet easy-to-follow. Upon finishing, participants receive a Florida Online Drug course Certificate of Completion. This certificate ships at no additional cost and can be used to verify that the course requirements have been met.
Start your Online Drug Class today!
Common Questions About Florida Drug Classes
Can I Pay With A Credit Card?
We accept major credit cards including MasterCard, Visa and American Express. Online payments are processed using SSL-encryption technology to secure transactions and prevent fraud.
How Much Do Drug Classes Cost?
The price is determined by the length of the course:

8-Hour (Level 1) Drug Class – $149.00
12-Hour (Level 2) Drug Class – $199.00
16-Hour (Level 2) Drug Class – $249.00
24-Hour (Level 3) Drug Class – $319.00


We do not have any hidden fees. Course processing and certificate shipping is included in the price of the course.
How do I access the online course materials?
Simply click the "Sign In" button in the top right corner of our site. From there, you will be asked to enter the username and password assigned to you during course registration.
Is it OK to sign in from multiple computers?
Yes. Our experts designed the Online Drug Classes to allow for maximum flexibility. All you need is your username and password to log into this program from any computer. Remember, this course is available to you 24 hours a day.
How often can I take a break?
Our Online Drug Class puts you in control. Feel free to stop and start the course anytime you choose, knowing that our helpful automatic bookmarking tool will save your spot. This makes it easy to pick up exactly where you left off whenever it's best for you.
How long will it take to receive my Certificate of Completion?
Your Florida Online Drug Class Completion Certificate will be sent to you via regular U.S.P.S. mail on the same day that you finish your course. It is your responsibility to give this Florida certificate to your Florida court. You'll also have the option to select overnight shipping during registration in case you need your certificate right away.
How much time will it take to complete the Drug Abuse Classes online?
We offer 8-Hour, 12-Hour, 16-Hour, and 24-Hour course instruction to suit a range of needs. Each class is self-paced to fit into your schedule as you choose.
Are there any tests or quizzes?
Yes. Each chapter is followed by a short quiz designed to help you prepare for the Florida final exam. The quizzes do not count against your overall score. In order to pass a course, you must score a minimum of 80% on the final exam. If you miss the required score, you may re-take the Florida exam as many times as needed at no extra cost.
Will this class work on my iPad?
Yes. This class is compatible with iPad and Android tablets. The learning software is so user-friendly that it will work on nearly any Mac or PC computer or mobile device with an internet connection.
Which browsers are compatible with your class?
All of our Drug Abuse Classes and Alcohol Awareness Classes are programmed to work on all major web browsers such as Internet Explorer, Firefox, Google Chrome, and Safari. No downloading is required.