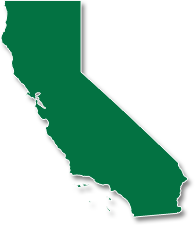 OnlineDrugClass.com is proud to offer the most comprehensive online drug class available in the state of California.
We offer 8-Hour, 12-Hour, 16-Hour, and 24-Hour Online Drug Awareness, Alcohol Awareness and Education Courses to satisfy drug, court and work requirements. These online classes are also ideal for personal growth purposes. Each class is completely online and self-paced, which means they can be completed from any PC, Mac, Tablet or Smart Phone.
Our Online Drug Classes have been developed and written by industry experts. The course content is both educational and easy-to-learn. What you'll love most about these courses is the convenience they offer. You can work on them any time day or night, and you can work at your own pace too. Do a little in the morning finish up after dinner, the choice is yours California.
Upon completion of our Drug Abuse Class, you'll receive a certificate of completion. This certificate verifies that you completed a drug education class. This certificate of completion will be sent to you free of charge.
Start Your California Online Drug Class Today!
Do you accept credit cards for payment?
When you sign up for our California online drug classes, you can use any major credit card, including MasterCard, Visa or Amex. All your credit card information is encrypted and kept secure. We also will not share any of your personal information.
How do I access my course materials?
Following registration you will be asked to choose a unique user name and password. You'll need to use this log-in information every time you resume your course, so please keep it in a convenient location.
Can I start on one computer and finish on another?
Yes. Online Drug Class has designed this course to give you the maximum flexibility when taking our online drug abuse classes so you can work on any computer with internet access.
Do I have to take the California drug awareness course all at once?
Got a busy schedule? No worries! You can do this course all at once or take your time and break it into multiple sessions. Plus our bookmarking technology saves your place so you can resume where you last left off!
How do I get my certificate of completion?
We will mail the original certificate to you. It is your responsibility to submit the certificate to your court.
How do I pass your course?
Each chapter is followed by a short quiz. The quizzes prepare you for the final exam. You must score 80% to pass the final. If you don't pass don't worry our courses come with free unlimited retakes, meaning you're guaranteed to pass!
I prefer to use an iPad instead of a computer. Is this OK?
iPads or tablets are perfectly capable of accessing your California drug awareness class. You can even do part of your class on one device and finish the rest of it on a regular computer, notebook or Mac. We try to make it as convenient as possible for you. What's the hold up? Get started now.