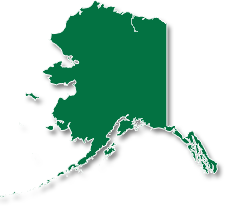 OnlineDrugClass.com is the leading provider of online Drug Classes in the state of Alaska. We offer 8-Hour, 12-Hour, 16-Hour, and 24-Hour online Alcohol Awareness, Drug Awareness, and Education Courses to fulfill drug, court and work requirements. These classes can also be taken for personal growth purposes. Our classes can be accessed 24/7 online, which means they can be completed from any Mac or PC, Tablet or Smart Phone.
Our online Drug Classes for Alaska were created by industry experts. You'll find the content to be educational and easy-to-learn. Upon completion of our Alaska Drug Abuse Class, you'll receive a certificate of completion. This certificate verifies that you have completed an online drug awareness class. Your certificate of completion will be sent via US Mail, free of charge.
Start your Alaska drug class today!
Here's Everything You Need to Know about Our Alaska Online Drug Classes
What payment methods do you accept?
We accept most major credit cards including American Express, MasterCard and Visa. All student information is processed using SSL-encryption technology, and all personal check information is processed via our secure payment processing system.
What is the cost of your Alaska Online Drug Class?
The cost of each course varies due to length:

8-Hour (Level 1) Alaska Drug Class – $149.00
12-Hour (Level 2) Alaska Drug Class – $199.00
16-Hour (Level 2) Alaska Drug Class – $249.00
24-Hour (Level 3) Alaska Drug Class – $319.00

*Prices include certificate processing and free certificate of completion shipping.
How do I access my course materials?
You will choose a unique user name and password when you register for your class. You'll need to use this log-in information each time you access the course so please keep it handy.
May I start and stop the course if needed?
Yes. Our Online Drug Class adjusts around your busy schedule, and you can start and stop whenever you need to take a break. Our automatic bookmarking technology will save your place so you can resume where you last left off.
How soon will I receive my Certificate of Completion?
Your Alaska Online Drug Class Certificate of Completion will be sent via first class mail. If you need your certificate right away, we offer affordable express delivery options.
How do the quizzes work?
Each chapter is followed by a short quiz. These quizzes will help prepare you for the Alaska final exam, but do not count against your overall score. You must achieve the required 80% in order to pass. If you don't pass the first time, you may re-take the Alaska exam as many times as necessary - at no additional charge.
Does this class work on iPads?
Our Alaska Online Drug class is compatible with iPhones and iPads. It also works with other smart phones and tablets. Any device with a web browser should be able to access our courses.
What browsers are compatible with your class?
Our Alaska Online Drug Course will work with all major web browsers including Safari, Internet Explorer, Firefox, and Google Chrome. There are no additional downloads required.